Things that Have Been Missed in Healthcare IT in COVID-19 Pandemic
July 16, 2020
COVID-19 has transformed lifestyle, society, work style, and all things that surround us. The medical industry, in particular, has been on the frontlines to contain the spread and bring a cure to the novel contagion.
The healthcare IT market experienced a turn-around as COVID-19 outbreak became a strong reason for implementing IT solutions for healthcare institutes. The industry is currently growing at a CAGR of 23.6% till 2021. Fast adoption of Healthcare IT solutions, such as Telemedicine, EHR and Hospital Management systems is expected.
It's about time that the industry realized the need to upgrade the technology used in the hospitals for managing everyday tasks more efficiently. As per studies, high costs of implementing HCIT and data security will remain key deterrents for the growth of the industry.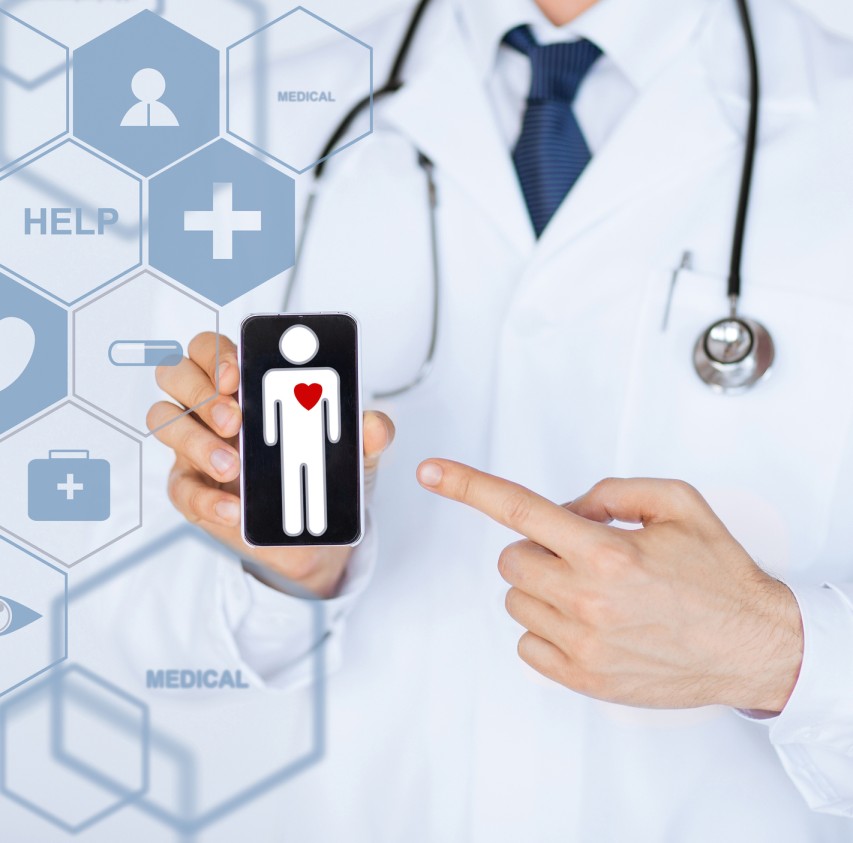 To provide better care to the patients, have a more focussed approach, and ease the burden on the healthcare workers, it is imperative to take immediate initiatives. The world is quickly shifting to applications and management tools to make work smoother from a distance. As a surge in the number of infected people surrounds us, Healthcare IT solutions have come to rescue.
Common problems faced by medical institutions:
Spike in the number of people who need medical attention.
Enormous data to handle and manage
Security threats to the database
Incomprehensive digital modes of consult
Supply chain challenges
Mismanaged work hours and calendars
Let's see how Information Technology can ensure ease of work to the medical industry too:
The use of EMR software
Electronic Health Records or EHR is the digital data of patients and population that is stored with different medical institutions. As the novel contagion is spreading at an unpredictable pace, maintaining records has become even more crucial. This, however, cannot be possible manually.

While most medical institutions have shifted to the electronic ways to store and maintain patient's information, there are still plenty that relies on the manual ways. The digital storage medium minimizes the amount of effort, errors, and creates a user-friendly database that is accessible from the comfort of home as well.

Every workplace has more or less tried to make amendments and switch to the online ways of working, EHR is the solution to make this possible for the healthcare industry too.

Leading healthcare IT companies have been ensuring just that for many medical institutions, providing user-friendly technology to manage data efficiently.
Ensuring the security and safety of data
Patient and staff information is confidential and cannot be compromised at any cost!
Ever since the lockdown started, there are malware and fraudulent emails taking rounds. It is imperative to secure the data while we bring customized software to use.
A minor breach of privacy can impact the reputation of the institution and people's faith is jeopardized.
Using analytics tools
With an analytics tool, the management can effectively analyze data and refine it into actionable insights. Both patients and staff will be able to extrapolate the lifesaving information and generate substantial insights. This is the need of the hour for better time management and resourceful approach in the clinical management and patient care.

Analytics software can also help medical institutions overcome supply chain concerns. It will help the management understand the new requirements well in advance and plan the intake accordingly.

Streamlining efforts based on data will lead to a more focused approach to providing patient care and management. The management can reach out to leading Healthcare IT companies that can make such an app feasible as per their requirement.
Telemedicine applications, the distant Doc-Consult:
Since most hospitals are flooded with COVID-19 patients, it is unsafe for people to take a consult every time they have a mild health concern. Telemedicine is not a replacement for an in-person consult, but an alternative to remotely share prescriptions, evaluate health reports, and take care of the patients. A surge in the requirement for telemedicine is experienced globally these days. Technology and applications are set in place that enables digital communications and sharing reports online.
This is time-saving and reduces human contact.
Recommended Read: Features that Your Telemedicine Software Must-Have
Enabling online workshops
The current situation requires people to be more tech-savvy than ever! This isn't possible overnight and they need a way to learn things better.
Online workshops and sessions can guide the medical staff and patients to better understand the features telemedicine and telecommunications brings to the table. Some written instructions, guides, video conferences, online webinars, or video playlists can help in the same.
Conclusion:
The need of the hour is proficient Healthcare IT Solutions that can streamline tasks and manage data. We can safely assume that, for both patients, and the medical staff, it is safer and time-efficient to switch to upgraded software and apps.

Softclinic equips hospital management solutions with customized technology, a perfect fit for their respective requirements. Deployed by over 25000 physicians in 45+ countries, the company expertise in the bridging the gap between healthcare and IT. 

A remote approach to avail the best medical consult from the comfort of the home.