How SoftClinic is Helping Hospitals and Clinics To Make Healthcare Accessible In Every Sense
September 12, 2022
In the era of social distancing, Telemedicine is helping people access healthcare from the safety of their homes. According to the American Hospitals Association, 67% of US Hospitals use telemedicine solutions to remotely connect with patients and doctors.
The technology is being rapidly adopted in emerging markets such as India, Australia, Malaysia and China with CAGR of 24.1% (2020-25). It's turning out to be highly impactful in making healthcare easily accessible, affordable and manageable, amid the COVID-19 breakout.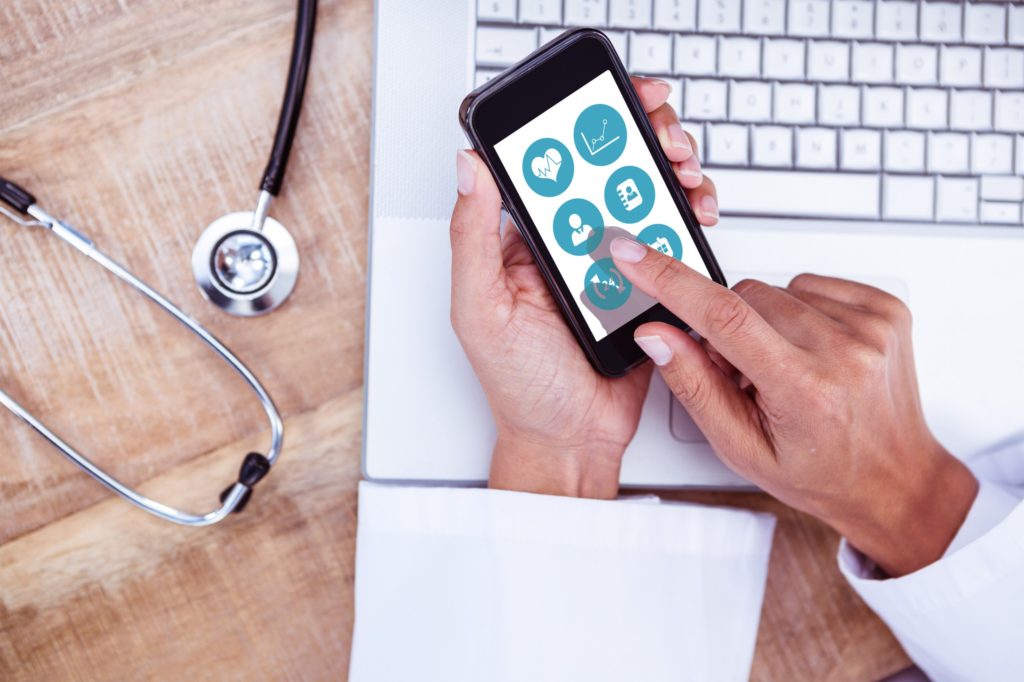 New Hospitals and Clinics often find themselves in a quandary over which Telemedicine features to adopt, as there are so many to choose from. In this article, we will scrutinize the most pertinent features of Telemedicine as found in the 2017 Telemedicine Industry Benchmark Survey.
For increased growth and better patient engagement, make sure your Telemedicine solution offers the following features.
Must-Have Features of the Telemedicine Platform
1. Audio and Video-enabled Conferencing
Most Telehealth solutions offer interactive Audio and Video Conferencing modules that help the doctor diagnose the patient using visual clues. 94% of survey participants marked this feature as critical in delivering remote counselling.
It elevates the quality of diagnosis as the doctor can visually interpret the patient, take note of their voice and communicate the treatment effectively. The patients feel reassured as their symptoms are accurately identified by the doctor, improving the delivery of healthcare.
83% of respondents favoured platforms that offered digital communication features on standard devices such as a Smartphone or PC.
2. Clinical Document Generation
Telemedicine software automates the generation of logs, records and transcripts of the patient-physician interaction, which is critical for every healthcare provider.
These records serve as evidence for public health administration and also allow future treatments to be data-backed. With telemedicine, you'll be able to automatically generate these records and integrate with your EHR database, reducing the effort needed to treat a single patient.
With 84% of participants backing this feature, you must choose clinic management software which provides Clinical Documentation.
3. HIPAA Compliant Communication
HIPAA stands for Health Insurance Portability and Accountability Act which lays down the guidelines for protecting sensitive patient data. It's one of the most sought after compliances in the Telemedicine industry making it an absolute necessity for your platform of choice.
A HIPAA compliant Telemedicine platform comes with data security measures that protect patient data from being breached or stolen. As most of the communication is digital, the platform must ensure that the patients can trust their medical records with it.
HIPAA compliant messaging was voted by 79% of participants as a valuable feature to the platform.
4. Remote Scheduling and Appointments
The COVID-19 pandemic is making healthcare facilities burst from their seams. In situations that demand a high volume of patient bookings, the ability to plan and schedule appointments becomes critical.
Therefore, the telemedicine platforms that offer the Physician scheduling feature would always be prioritized. It helps the medical staff to manage their activities efficiently, and offer patients on-time treatment.
A majority of survey respondents rated scheduling as one of the key features, for successful remote treatment.
5. Browser-based Web Application Architecture
Nearly three-fourths of the respondents gave preference to Telemedicine software that was accessible through a web browser on a PC or Smartphone. This feature was popular because most hospitals and clinics didn't prefer installed software which is hard to maintain.
Moreover, browser-based web applications are easy to distribute and can be accessed by anyone with minimum friction. There are no specific system requirements or lengthy update procedures, that hinder the usability of the software.
Hence, Telemedicine web applications should be an important checkbox on your priority list.
6. Patient History Management and Analysis
Advanced Telemedicine systems don't only provide an interface to communicate with patients over the internet, but also manage their historical data. This helps the participating physician to improve their case understanding which is the foundation of effective treatment.
For these reasons, 79% of the respondents valued patient data analysis while 74% of them wanted the ability to access patient history from the platform directly.
Both these features go a long way in assisting doctors to make the best clinical decisions, and the patients to receive the best clinical attention.
SoftClinic Telemedicine Software
SoftClinic is the leading Telemedicine Software Provider which helps Hospitals and Clinics offer remote healthcare with confidence and reliability. It has been at the forefront of transforming digital health services for more than 20 years and currently supports 4.5 million patients.
SoftClinic's Most In-Demand Modules
SoftClinic provides all the features mentioned in this article and many more. The most popular features responsible for the platform's high adoption rate are;
Video, Audio & Chat Communication
Consultation Management
Invoice Generation
Digital Prescriptions
And many more
Conclusion
Gear up for the Telemedicine revolution and choose a software client that contains all the listed features. It's time to change your Hospital's Healthcare Delivery Strategy and put it on the map for the best Telemedicine providers.
Similar Read: Covid-19 & Telemedicine Growth – Start Providing Virtual Care to your Patients