How SoftClinic's EHR Benefits Your Clinic or Hospital?
March 29, 2020
In the healthcare space, proper organization of data and impeccable communication are of utmost significance. Especially in cases of critical conditions and emergencies, the availability of required information in real-time becomes very important. Although it's getting difficult to attain the same.
Most healthcare organizations are facing rising challenges regarding the complexity of information. With the continuous inflow of unstructured patient data, day-to-day activities get affected. For instance, a simple task like giving medicines to the patient is affected due to the constantly updating reports.
The major concern of healthcare associates is that sometimes it takes longer to respond to the patients' information as compared to the treatment itself. In addition, with data juggling in multiple systems, it becomes difficult to track which tests have been taken and how well the patient has been treated. Delayed paperwork leads to delayed treatment, which is not an ideal option in case of emergencies.
Communicating Better with EHR
Most healthcare organizations in the industry are resolving these prevalent issues by implementing efficient Electronic Health Records (EHR) systems. EHR provides updated and accurate information about patients and enables access to patients' medical history for coordinated and efficient care. It also provides a more reliable prescribing, improves the overall efficiency level.
SoftClinic EHR is one of the leading software in the healthcare industry. It helps doctors digitalize patients' records and manage them effectively. It also helps in diagnosing patients effectively by reducing medical errors. SoftClinic EHR comprises an array of features that give the software an edge over its competitors.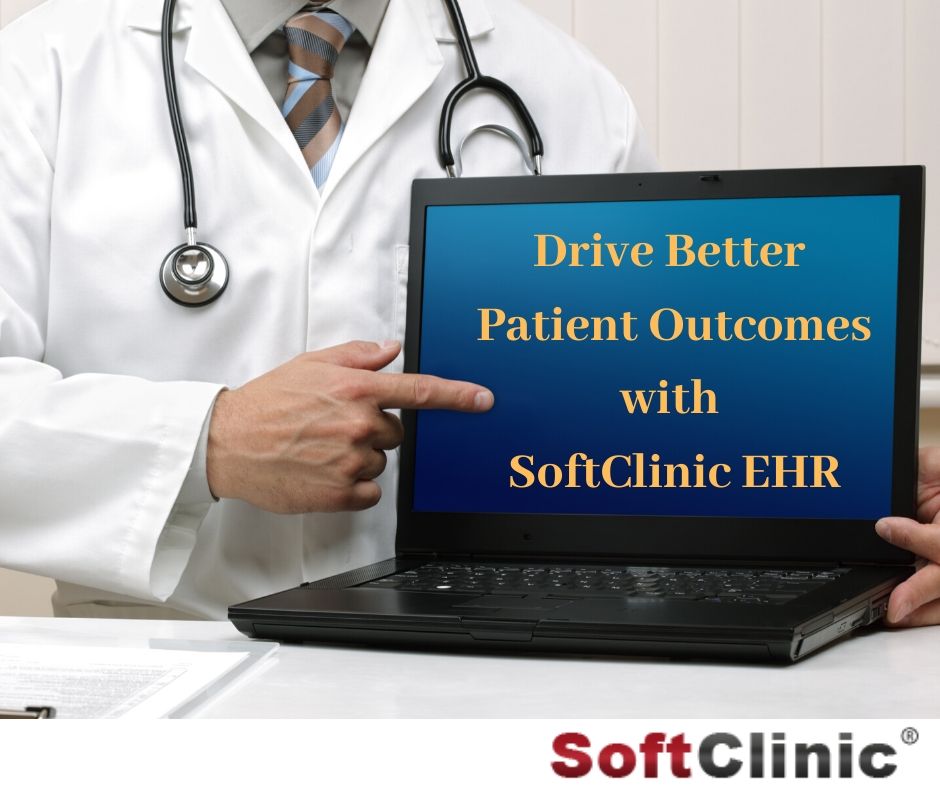 Following are a few of its distinctive features:
Get Your Prescription in No Time: The first step towards treatment is proper medication. SoftClinic EHR generates prescriptions in less than one minute, thereby boosting the treatment process. This saves a lot of precious time for patients.
Backing Up your Data: Data loss or Data misplacing can be a huge issue for healthcare organizations as they're handling the data of a vast pool of patients. With the help of backup & restore facilities of SoftClinic's EHR, all the data can be stored with backups.
Detailed Analysis: EHR provides perspective by analyzing the demographic and clinical data. This helps improve the diagnosis process and ultimately results in better treatment.
Automating the Paperwork: Due to several administrative duties, the resources spent on paperwork is huge in the healthcare industry. EHR automates these jobs and helps to focus on streamlining the routine. This helps clinicians to focus on the primary aspects of their jobs.
Efficiency & Productivity: EHR allows centralized chart management and enables quick access to patients' information from anywhere, with condition-specific queries. It also provides faster and more trackable communication with associated partners including pharmacies, insurance providers, and diagnostic centers. This, in turn, eliminates adversities such as lost messages and follow up calls. All these features lead to time-saving, leading to greater efficiency.
Quality of Care: The features offered by SoftClinic's EHR includes the capability of exchanging, accurate, updated information which leads to a better quality of care. The software also helps patients manage their condition and participate more by sending reminders for preventive visits and screenings. Moreover, digital prescriptions offered by the software prevent wrong medicinal intake.
Data and EHR
One of the many reasons why EHR is important for healthcare clinics and organizations is how it handles data. Most hospitals and clinics face several challenges when it comes to data.
Data doesn't have meaning unless it's analyzed. Raw data can be outdated, repetitive, and incorrect and consuming such data can turn into a huge disaster. Electronic Health Record of SoftClinic offers data analysis, one which is customized as per the requirement of hospitals.
Another major issue is data volume. The rate at which data is flooded and the information is consumed, it's uncertain how quickly it will be outdated. With the help of SoftClinic'sEHR, data can be updated in real-time. One of the most significant ways to make the most out of data is knowledge. The EHRs of SoftClinic boasts the ability to constantly learn new skills in data management.
The biggest advantage of implementing SoftClinic'sEHR system is cost-saving. While it eliminates several adversities for healthcare organizations, it also saves resources for the patients, such as money and time, while saving their lives.
Book Free One on One Demo: https://www.softclinicsoftware.com/software-schedule-demo/